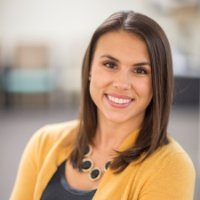 When we think about the holidays, a few things typically come to mind like spending time with family and friends, traditions, and of course, food. It starts in October and continues through the New Year. While the average holiday weight gain is only about one to two pounds during this time frame, one study showed overweight people gain about five pounds. The biggest problem is that people don't usually lose this excess weight.
Even though the holidays are now in the books, this article remains relevant. This will be the last installment from our Dietitian Aimee Dyess as she has left us for motherhood. We will miss her and wish her well.
This holiday season, set yourself up for success and avoid that holiday weight gain by using these tips:
Plan ahead: Everyone has holiday food triggers; determine what yours are ahead of time and come up with a plan to control them. Call the host of the party you are attending to ask what's on the menu so there aren't any surprises. Bring a bariatric-friendly dish so you have more control.
Ask for support: Don't be afraid to ask your family and friends for support during this difficult time of year. Having their support can make all the difference. Make sure to schedule in support group meetings.
Don't skip meals: Make time for breakfast, lunch, and dinner. Going long periods without eating can lead to overeating at the next meal and can also result in unhealthy food choices.
Stay hydrated: Add variety to your water by adding a non-caloric flavoring or make up a warm cup of sugar-free apple cider, so you feel like you are having a treat without the extra calories.
Avoid high calorie appetizers: Majority of appetizers can be high in fat and sugar, which can lead to dumping syndrome. Bring a fruit or vegetable platter with a yogurt dip, to have a filling and healthy option to choose from. Or, show up late to a party to avoid the appetizer hour.
Don't hang out by the food: Situate yourself so you aren't near or facing the food. This can help with reducing temptation, and allow you to focus on the company around you.
Socialize: Holidays are for family and friends, not food. Make a point to talk with as many people at the parties you attend to take the focus off food.
Be selective about food choices: Resist the temptation to try foods that are high in fat and sugar, which can causing dumping syndrome. Choose the breast of the turkey or a piece of lean ham, and focus on vegetables made without added fat and sugar. Make a point not to go back for seconds, and get rid of leftovers if the party is at your house.
Find healthy alternatives: Do you have a favorite holiday recipe? Try finding a lower sugar and fat alternative so you can still enjoy those same flavors.
Don't skip exercise: Starting your day with exercise can help in making healthier choices throughout the day. Start a new tradition of going for a walk or playing touch football with relatives instead of hanging out inside near the food.
Learn more and find support with Erlanger's Metabolic and Bariatric Surgery Center.