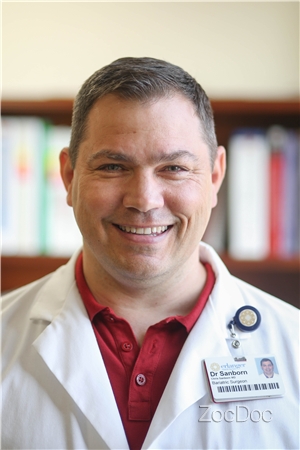 MYTH or FACT? All bariatric centers use a multidisciplinary approach when treating obesity.
What do we mean when we say that we use a multidisciplinary approach to treating patients affected by obesity? It seems like we could just as easily say that we take a "team approach" but that doesn't quite do it justice. Adding the term "multidisciplinary" indicates that we use a team made up of providers from multiple specialties to help evaluate and treat our patients. While the surgeon is often seen as the leader of the team, the team is made up of specialists from the various fields involved in treating patients affected by obesity. To live up to a truly multidisciplinary concept, we believe it is necessary for those members of the team to be the expert in their own field and bring that expertise to the table. In order to do that, we have recruited team members that are experts in their field, and then challenged them to lead their respective portion of the program. This is different than a lot of other teams where the program is directed from above, and the team members simply fulfill their role.
To start, we hired Aimee Dyess, RDN; to develop our nutrition program—facilitating nutrition evaluations, providing education, and leading support group meetings. While I have the task of integrating her ideas into the overall program, she is the dietitian and leader of the nutritional division of our program. She has far too many years in specialized training and experience to not be our lead. Ask your doctor how much nutrition training they had in medical school and you'll see why we seek out knowledgeable dietitians. In addition, one of our psychologists, Dr. Schmittdiel, has taken the lead in writing a manual for the psychological and behavioral aspects of managing obesity. This manual will be available soon as a valuable resource for our patients and for the primary care providers taking care of them.
This approach doesn't stop at the clinic door. From the moment a patient walks into our office they are met by staff members that have undergone additional training in taking care of patients affected by obesity. We recognize the expertise of individuals and while the surgeons are certainly the specialists in diagnosing and treating surgical issues, we have additional team members that are experts in providing key services to help our patients to the best outcome possible. Our nurse practitioner, Karen Sarnosky, works with patients before and after surgery. She is tasked to help with everything from medical weight loss to the evaluation of postoperative progress and complications. Both Karen and Aimee hold a distinct advantage in working with clients because of their specialized training in obesity, along with dietary and behavioral counseling. Last, but certainly not least, we have our new nurse navigator, Rachel Newmyer. Rachel has worked with bariatric patients for over seven years and is here to support and guide you through the steps both before and after surgery.
So what's the verdict? At least partly myth…but should be fact. Not every center gets the most out of a multidisciplinary approach by entrusting their own experts to help take care of their patients, but they and their patients would be better off if they did.
Learn more about our accredited team or schedule a time for a seminar or webinar.