Q:  What does an Overactive Bladder (OAB) Patient Navigator do?
A:  As an OAB Patient Navigator, it is my responsibility to ensure that patients understand and take advantage of the resources available during their treatment. In simpler terms, I assist patients in maintaining their course on the patient care pathway to their goal.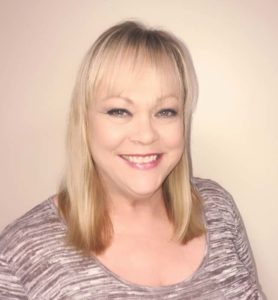 Q:  What is a Care Pathway?
A:  A Care Pathway is a set of parameters that defines the treatments for patients with OAB and the direction each step takes them toward their goal of bladder wellness. At The OAB Clinic, we illustrate this pathway with a roadmap that explains each step. This can be viewed as a printed handout or downloaded from the Apple App Store for a more complete version.
Q:  Why do you think it is important to have an OAB Navigator?
A:  More than 30 million Americans have OAB symptoms. Because OAB is so common, especially in women, it may seem inevitable. When patients visit The OAB Clinic, a navigator cultivates the seed of hope for life without OAB and ensures the patient keeps a positive mentality throughout the process.
Q:  What is unique about The OAB Clinic?
A:  At the clinic, we believe in educating our patients in all aspects of overactive bladder. Once a month, we host an OAB Seminar to further educate patients on their condition. Dr. Colin Goudelocke gives a comprehensive presentation on overactive bladder, including the different types of medications, treatments, and surgeries that can be used to correct overactive bladder. There is a Q & A session for patients as well, plus our navigator is available for any post-visit questions.
Q:  What are the major challenges you see for patients getting OAB care?
A:  The biggest challenge is mindset. It is difficult to get past the thought that overactive bladder is so common. Insurance coverage of medications is also a hurdle in the pathway to their goal. As a navigator, I jump through all of the hoops, loops, and red tape to get their medications covered if possible.
Q:  What is your favorite part of your job?
A:  Simply put, helping people!