Volunteering is an act of kindness that can never be underestimated. It's an opportunity to give back to the community and make a positive impact on the lives of others. Volunteering at Erlanger Western Carolina Hospital in Murphy, Tennessee, for Marilyn Brown has been a source of joy, fulfillment, and personal growth for over a decade.
Marilyn has been volunteering at the hospital's gift shop for 11 years. It's a role that allows her to interact with staff, visitors, and patients while helping to facilitate a unique shopping experience. As a former Registered Nurse, Marilyn knows the importance of providing compassionate care to those in need. Volunteering at the gift shop allows her to continue serving people in different capacities and being part of the EWCH family.
"I worked in a hospital for 35 years and enjoyed being part of a hospital family. Since retiring, I have missed that aspect of working. Volunteering allows me to be a part of the EWCH family," Marilyn says.
Marilyn's dedication to serving the community extends beyond volunteering at the gift shop. She also serves as the Erlanger Auxiliary Board's Vice President and an EWCH Auxiliary representative. Through her role, she works with other volunteers to identify areas that need improvement, address concerns, and develop programs to enhance the hospital experience for patients and visitors.
For Marilyn, volunteering is a way to serve the community and an opportunity to be a part of something bigger than herself. She appreciates the opportunity to work alongside other dedicated volunteers who share her passion for helping others.
"Volunteers are an amazing group of people. They give of themselves and their time to benefit others. Their collective efforts make such a difference in our community," she says.
Beyond her volunteer work, Marilyn also enjoys spending time with her husband, Harry, in their home in Murphy. They have lived in the area full-time for 12 years after enjoying Murphy as a second home for two years. The mountain scenery and variety brought about by the changing seasons continue to give her joy.
In her free time, Marilyn can be found drinking coffee at Rare Bird Emporium, attending Shepherd of the Mountains Church, or nurturing her plants, dogs, and bees. For Marilyn, kindness, compassion, and friendliness are not just words but values she hopes to embody in all aspects of her life.
"Friendly, compassionate, and kind. They are words I aspire to live up to," she says.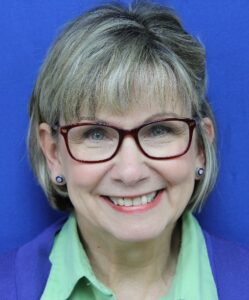 Marilyn's passion for volunteering is a reminder that no act of kindness is too small. Whether volunteering at a hospital, donating to a local charity, or simply being there for a friend or neighbor in need, we can all positively impact the world.
In the end, Marilyn's dedication to volunteering at Erlanger Western Carolina Hospital is a testament to the power of giving back to the community.
Her dedication, compassion, and kindness have made a difference in the lives of many, and she inspires others who seek to make a positive impact in their own communities.
Volunteering in your community is not only a way to give back but can also be a fun and rewarding experience. It allows you to meet new people, learn new skills, and positively impact the world around you. In today's fast-paced world, we often get caught up in our lives and forget about the power of community. However, volunteering is a great way to break this cycle and connect with others meaningfully.