1. Believe Campaign for new Children's Hospital at Erlanger launched – The Believe Campaign, the largest philanthropic initiative in Erlanger Health System's history, was launched in January 2016 to help build a new Children's Hospital in Chattanooga.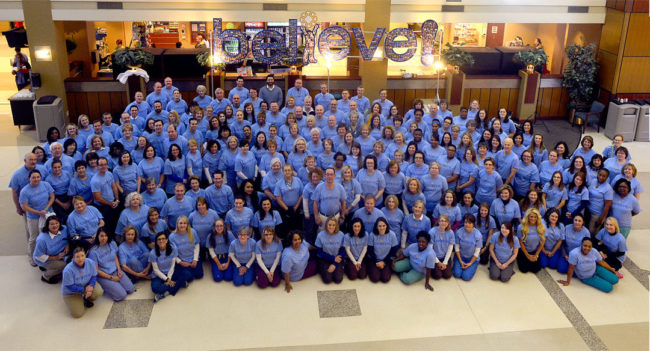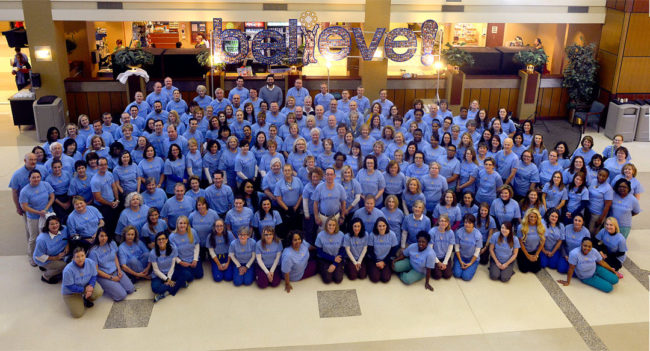 2. 18 new beds in Women's Services at Erlanger East Hospital – New and beautifully decorated postpartum beds with room to allow families to experience their baby's birth together.
3. New LIFE FORCE base in Cleveland, Tennessee – A base for LIFE FORCE was created in Cleveland to extend its life-saving reach and to better serve our patients.
4. Six new med/surg beds at Erlanger North Hospital – Capacity was increased for the Medical/Surgical Unit, providing convenient short-term care for patients recovering from illnesses as well as those needing treatment for a wide range of acute conditions including disease and trauma.
5. Erlanger Orthopaedic Institute opening – Six new operating rooms, special recovery rooms, and 12 new patient rooms were added on the sixth floor of our downtown location as a space devoted to orthopaedic care.
6. First Erlanger Chattanooga Marathon – To show pride in our city and to support the wellness initiatives of our community, we were honored to sponsor the inaugural Erlanger Chattanooga Marathon. We look forward to continuing our support of this event in 2017.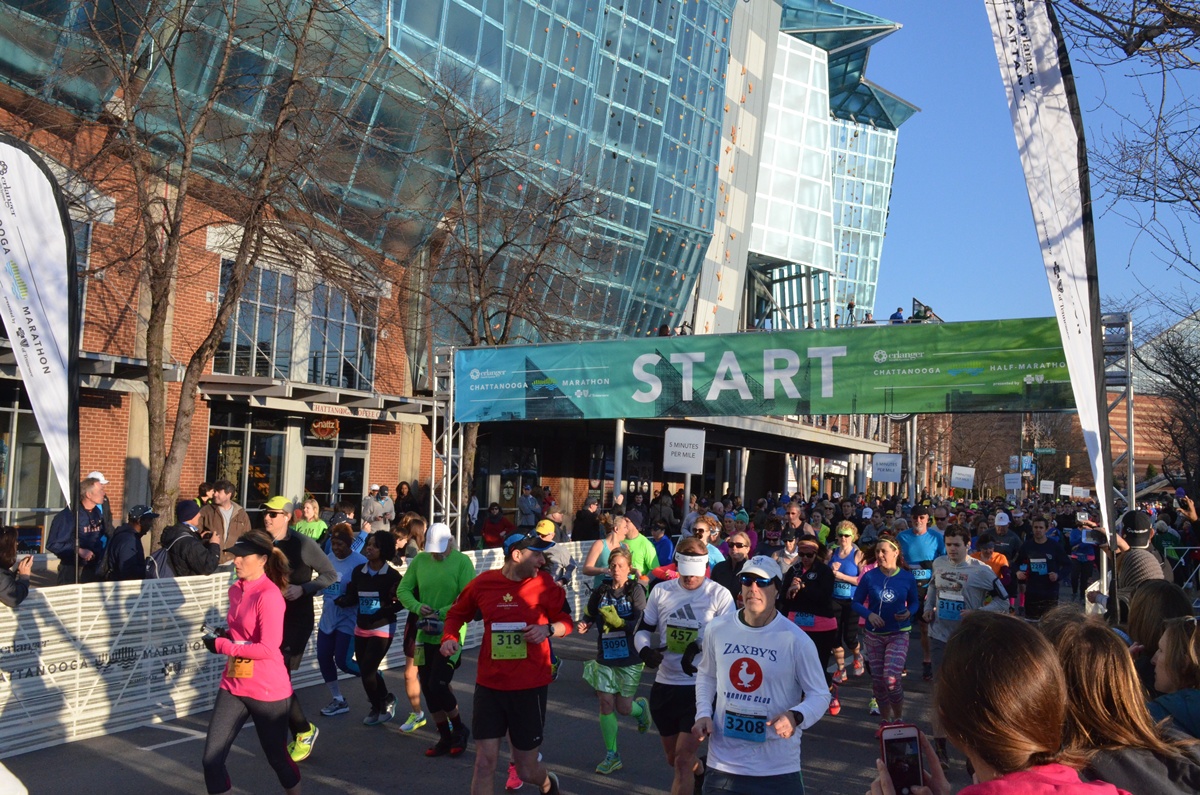 7. Chattanooga Bone and Joint Surgery Group acquisition – To expand our new Orthopaedic Institute's expertise and impact, we acquired Chattanooga Bone and Joint Surgery Group, bringing on four new specialists.
8. Partnership with Vanderbilt University Medical Center network – In June, we entered into a clinical affiliation agreement with Vanderbilt University Medical Center, a network of almost 60 hospitals and more than 4,000 physicians. This alliance will create future cost savings, increased quality, and increased patient access across the state.
9. Voted Best Place to Work, Best Emergency Room at Erlanger East, and Best Place to have a baby – We are #ErlangerPROUD to have been chosen for the city's top honors in the Chattanooga Times Free Press People's Choice "Best of the Best."
10. Hosts Chattanooga Heroes Run in recognition of servicemen who lost their lives in 2015 – One year later, we ran (or walked) five miles to honor and remember each of the five men who lost their lives on July 16, 2015.
11. CON approved for new Behavioral Health Hospital – In August, the Certificate of Need was approved for Erlanger to enter into a joint venture with Acadia Healthcare for an 88-bed behavioral health center.
12. Cardiac cath lab, CVIR lab, and Infusion Center opened at Erlanger East Hospital – Many capabilities were added to enhance full-service options for patients who choose Erlanger East Hospital.
13. Erlanger Heart and Lung Institute launched – In November, we celebrated the launch of the region's only comprehensive, academic heart care team that focuses exclusively on the health of your heart.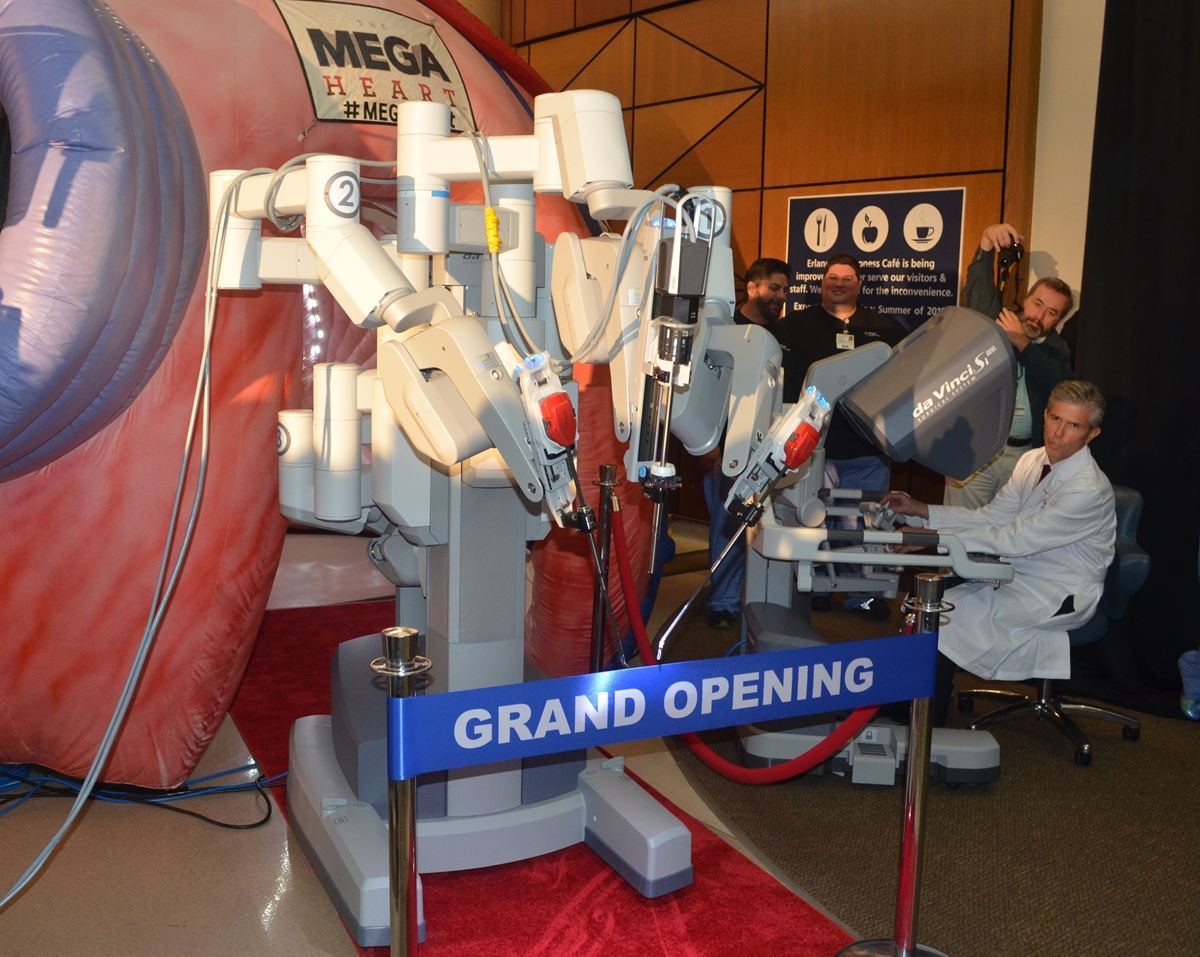 14. Erlanger celebrates 125th anniversary – In August, we celebrated 125 years since the cornerstone was laid for Chattanooga's first permanent hospital.
15. Erlanger hires world-renowned robotics cardiovascular surgeon, Dr. Larry Shears and the region's only fellowship-trained structural interventional cardiologist, Dr. Matt Wiisanen – Key leaders were brought on to launch the Erlanger Heart and Lung Institute and continue our aims to become the area's choice in heart and lung care.
16. Erlanger East Hospital celebrates $50 million expansion, featuring new patient tower – Erlanger East Hospital is a full-service lifestyle center, providing quality, comfortable, multi-specialty services for patients needing less critical, more outpatient-oriented care.